Traveling Internationally in 2021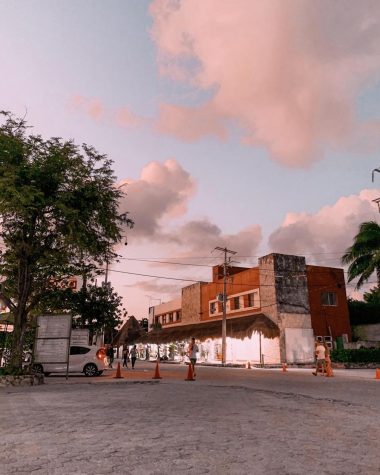 Even though most people have been afraid to travel internationally because of the COVID-19 outbreak. I was fortunate enough to remain safe and healthy during a family vacation to Mexico last week. 
Before traveling internationally, we had to receive a negative result for the COVID-19 test and upload it to the airline website to confirm our travel. Once everything was completed we were set to travel. We got to Thurgood Marshall BWI airport and went through airport security without a problem.
 My family and I flew out of BWI airport traveling to Akumal, Mexico for a vacation. At the airport, a public announcement was constantly reminding people about keeping face coverings over the nose and mouth at all times. They also reminded people to stay a five foot distance from each other. On Southwest Airlines, the flight attendants reminded everyone to wear a face mask properly unless you were eating or drinking.
When we landed in Cancun, Mexico we got off the plane and headed to immigration and customs. They checked everyone's documents like usual. When they saw that we had negative COVID-19 tests, they welcomed us to Mexico. 
 In Mexico a mask was required to get into every place we went. They also checked our temperature and gave us hand sanitizer when entering every store and restaurant. Everybody was ve ry cautious and wanted to keep the people coming into the country safe. Although we had to wear a mask everywhere we went indoors, you don't have to o
n the beach. However, employees were still required to wear mask, even outside.
During the Santa Cruz Cenotes water caves excursion, our tour guide picked us up in his personal vehicle and asked us if we would like for him to wear his face covering or not. There were no guidelines because this was a private tour with just our family. Obviously he couldn't wear his mask in the water, but he made sure we were comfortable on the way there and back. 
Twenty-four hours before returning to the United States we had a doctor come to our condominium room to give us COVID-19 rapid tests. It was a quick and easy process and we got our negative results back in less than three hours.
 My family and I spent eight beautiful days in Akumal, Mexico with safe travels a nd no problem wearing face coverings.