Honda NHL All-Star Weekend Coming Up Soon
    On Feb. 5 the NHL's best players will go head-to-head in fast-paced, high intensity, 3-on-3 hockey games, along with spirited skill challenges. The Honda NHL All-Star weekend is being hosted by the Vegas Golden Knights for the first time in history. At least one player from every 32 teams has been selected for the weekend. Four rosters have been formed, one for each NHL division. 
    Among the 36 players originally selected for the games, 20 of them are first-time selections. These players include but are not limited to, Cale Makar (23-year-old defenseman for the Colorado Avalanche), Adam Fox (23-year-old defenseman for the New York Rangers), and Kirill Kaprizov (24-year-old forward for the Minnesota Wild). "It's a good time. We get to hang out with all the other players. For me personally, it's my first time here in the NHL, and so it's a great honor and I'm looking forward to it" Kaprizov told NHL media when asked about his selection. 
    Along with the 3-on-3 games, All-Star weekend also consists of skill challenges. Some examples of these spirited competitions include hardest shot, fastest skater, best breakaway trick, and goalie save streaks.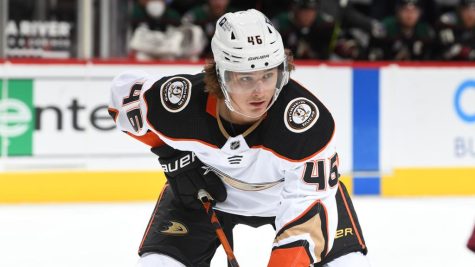 Trevor Zegras, an NHL rookie who was not originally selected to take part in the weekend, has announced that he will be competing in the skills competition portion. "I got a call from the League, I'm going to be doing the Breakaway Challenge at the All-Star Game," Zegras said. "I'm honored to be joining Troy [Troy Terry]  and 'Gibby.' [John Gibson] It's going to be a fun weekend. See you guys in Vegas."
    Fans from all over the world are looking forward to tuning in to watch this weekend of hockey fun and are excited to watch players let loose and have some fun! A full list of Honda NHL All-Star Game rosters can be found here, along with some extra coverage about the event!