NFL…What the Heck Just Happened?
     On Jan. 23, the football community experienced some of the craziest games ever in the history of the sport. As a Steelers fan, I have already been disappointed with the playoffs… shocking right? But come on, those games that happened on Sunday, what were those players' pre-game meals? Because those are some of the best playoff games I have personally ever seen in my 17 years of existence.
   To be honest, I have no clue where to even begin. How about we start off with the LA Rams vs. the Tampa Bay Buccaneers, that game seemed to be pretty significant. Holy cow… Tom Brady, you amaze me every day. How did you manage to get your team together and come back in the second half of the game that quickly? As entertaining as it was to watch you put your heart and soul into those last 30 minutes of the game, I could not stand to watch you win another playoff game, and potentially be on the road to win your eighth Super Bowl ring. What kind of superhero serum are you drinking, Tom? And where can I get some of it?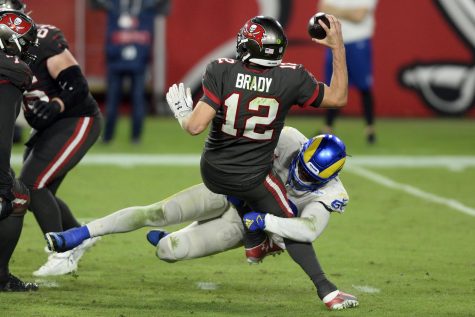 On a real note, let's talk about the Rams and how they did not succumb to the Tom Brady intimidation spell. With a final score of 30-27, the Rams defeated the reigning champions, thank goodness. Personally, I hate watching the same team win back-to-back championships (except Pittsburgh teams, shout-out to y'all). With the Rams scoring 20 points in the first half of the game, they seemed to have the W under their belt. But like always, Brady and his team had to give them a run for their money. You would think teams would understand to never underestimate Tom Brady, but look at what happened. The Bucs came back after their quiet first half to score 24 points in the second half. GUESS WHAT? Tom Brady led the team to score a touchdown and keep them in the game, seriously I really don't know how many times I can say this, don't underestimate him. The Rams pulled off the nail-biter game and ended the Bucs' postseason run. I was rooting for the Rams the whole time, I HAVE to support my hometown hero Jake Funk. 
     Okay,  I thought the Buffalo Bills vs. the Kansas City Chiefs game wasn't going to be close in comparison to the game I literally just watched right before its kickoff, oh man was I wrong. As stated before I am a salty Pittsburgh fan that loves to hold grudges. The Chiefs embarrassed the heck out of the Steelers earlier this month and I have yet to move on. This seems to be a repeating pattern for the Steelers, I have no clue why I get my hopes up every year, it's not like anything is going to change. Patrick Mahomes, I would like to give you a piece of advice. Stay away from Steelers fans for a few months… maybe years.
     Yet again, I have no clue where to start with this game, so let's just cut to the chase. I genuinely thought the Bills had this game in the bag, Josh Allen played so well this game and should be extremely proud of what he accomplished. As the time was ticking down to quite literally the last few seconds, the Chiefs kicked a field goal, which went through and tied the scores up. Overtime football is my least favorite part of the sport, in my opinion no coin flip should have the power to end a team's season. As the coin was flipped, the Chiefs won it, which basically guaranteed their win. NFL I will be writing you a lengthy email about how the coin flip overtime rule is awful and must be fixed. If you don't see it in your inbox, try checking your spam mail, it'll probably be there.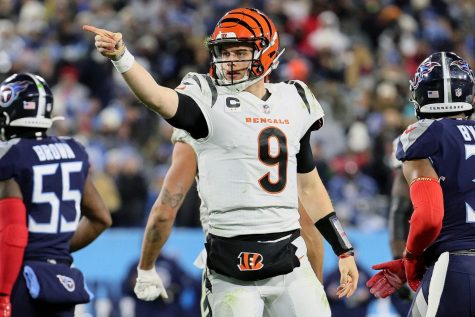 The Cincinnati Bengals vs. the Tennessee Titans game wasn't as entertaining compared to these two so I'll keep it short. Joe Burrow and Ja'Marr Chase, as a future LSU Tiger, I am cheering you guys on, go win it all. Please beat the Chiefs, I cannot stand to see Jackson Mahomes do a TikTok dance on the field again, respectfully.