Annapolis Naval Engineer Pleads Guilty to Conspiring to Share Naval Secrets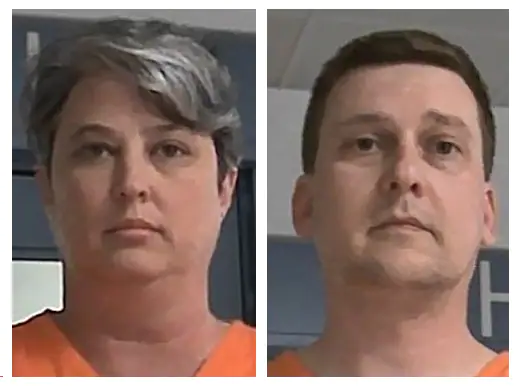 Annapolis native, Jonathan Toebbe alongside his wife, pleaded guilty to conspiring to share Naval secrets with a foreign power. Toebbe received a plea agreement which he took, sentencing him to a minimum of 12 years in a Federal prison and $100,000 in fines. Toebbe will receive his final sentence at a later date.
   According to the United States Department of Justice, Toebbe was first arrested on Oct. 9, 2021. At that point in time Toebbe was still employed with the Department of the Navy as a nuclear engineer. "Toebbe worked with and had access to information concerning naval nuclear propulsion including information related to military sensitive design elements, operating parameters and performance characteristics of the reactors for nuclear powered warships," the Navy said. The FBI and the NCIS have been investigating Toebbe, tracking him for over a year leading up to his arrest. 
   During his plea, Toebbe admitted that in April 2020, "[he] sent a package to a foreign government, listing a return address in Pittsburgh, Pennsylvania, containing a sample of Restricted Data and instructions for establishing a covert relationship to purchase additional Restricted Data," the Department of Justice reported. "Toebbe began corresponding via encrypted email with an individual whom he believed to be a representative of the foreign government." The "representative" was an undercover FBI agent who led Toebbe to agree to sell restricted data in exchange for thousands of dollars in cryptocurrency. Toebbe had worked for the government for years and had top level security clearance, which is how he was able to access the information that he was trying to sell. He was aware that if he snuck all the information out at once it would be easily noticed so instead he took a few pages at a time. 
   An undercover agent sent $10,000 in cryptocurrency to Toebbe in June 2021 as a "good faith payment." Toebbe made the dead drop on June 26 by concealing an SD card with the restricted data in a sandwich and dropping it at the agreed spot. After the dead drop the agent proceeded to send Toebbe an additional $20,000 in cryptocurrency. After reviewing the SD card officials determined that it contained "Restricted Data related to submarine nuclear reactors," the Department of Justice reported.
   Later, on Aug. 28 Toebbe made another drop of an SD card in West Virginia, this time concealing it in a gum pack. After he received a payment of $70,000 in cryptocurrency he sent the decryption code to an undercover agent. Again, Toebbe released top secret information about submarine nuclear reactors that led to his arrest. Toebbe and his wife were arrested on Oct. 8 after placing an SD card at another "drop" at a pre-arranged location in West Virginia. 
   Toebbe is pleading guilty and has taken a plea deal in which he will serve a minimum of 12 years in a Federal prison and $100,000 dollars in fines, this is not his final sentence. Additionally, Toebbe has agreed to return and recover all of the data that he leaked and the cryptocurrency he was given by the undercover agent. If he fails to cooperate, the government can back out of its obligations and charge him with a different sentence and fine.
   Toebbe cannot change his plea to not guilty. According to the U.S. Justice Department, "a federal district court judge will determine any sentence after considering the U.S. Sentencing Guidelines and other statutory factors." The maximum penalty for Toebbe's charges is life in prison and a fine up to $100,000.  The case will be decided in district court. The plea was entered at that W. Craig Broadwater Federal Building and United States Courthouse. "Trial Attorneys Matthew J. McKenzie and S. Derek Shugert of the National Security Division's Counterintelligence and Export Control Section, Assistant U.S. Attorneys Jarod J. Douglas and Lara Omps-Botteicher of the Northern District of West Virginia and Special Assistant U.S. Attorney Jessica Lieber Smolar for the Western District of Pennsylvania are prosecuting the case," the U.S. Justice Department reported.
   In addition to Toebbe, his wife Diana Toebbe also was arrested in relation to the case. Diana Toebbe was a private school teacher up until her arrest and is pleading not guilty. Her husband's plea deal does not lessen her charges but her husband pleading guilty undermines her plea of innocence. Prior to his plea deal Toebbe told authorities that his wife was not involved and did not know about his criminal activity. As part of his plea, Toebbe admitted that he conspired with Diana Toebbe. Diana Toebbe tried repeatedly and ultimately failed to be released on bond, stating that she must get home to her school-age children. The government has ultimately denied this request suspecting that if released she could flee the country to escape her charges. 
   The FBI learned of the Toebbes' plot after the country they believed they were conspiring with sent a message to the FBI. In response, FBI agents set up sting operations close to the Toebbe home and found them going to "drop sites" that were within a short distance from their residence.