Making History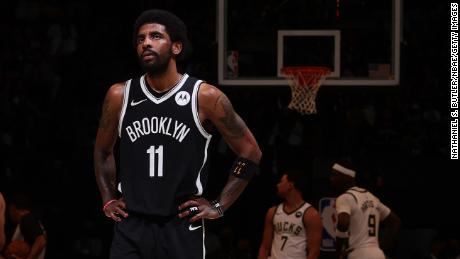 My favorite player Kyrie Irving, who I also think is the best guard in the league has been my favorite player for a couple years now, had an amazing accomplishment in a recent game versus the Hornets. Irving is 29 years old , born on March 23 ,1992 in Melbourne, Australia. Irving attended Duke University, which allowed him to become a round one first overall pick and got drafted in 2011.
   Irving has had a lot of accomplishments in his career and continues to amaze others and achieve many goals. Along with five 50+ point games, Irving went one up and dropped 60 points versus the Magic. This accomplishment was made seven days after he dropped 50 points versus the Hornets. As it stands, Irving would only be allowed to participate in away games should the Nets advance to the 2021 NBA Playoffs. If they were to face the Knicks or Raptors, he would be unable to participate at all if he remains unvaccinated and current rules remain in place. 
   With the big impact Kyrie has on the team, I know they need him. He is only allowed to play away games. On the road, Irving played an amazing game against the Hornets and joined Michael Jordan as the only guards in NBA history to produce multiple career 50-point scoring efforts while shooting 75 percent or better from the field. This is a huge accomplishment because they are the only two on that list. When the Nets played the Hornets on March 8, Irving finished with 50 points, 15 of 19 field goals and shooting 9 of 12 from the 3-point line.
   Seven days later, Irving dropped 60 points with eight 3-pointers and 12 of 13 from the free throw line.