Former Child Star, Amanda Bynes, Is Freed From Conservatorship
   Amanda Bynes, a former child star on Nickelodeon who went on to struggle with substance abuse, walked away from the conservatorship that governed her life for the past decade after a judge ruling last week.
    After multiple episodes of erratic behavior and arrests, a California court placed Bynes in conservatorship in 2013. Such arrangement is usually reserved for elderly, ailing and disabled individuals. Over the years, Bynes' parents have managed her life, making medical and mental health decisions and managing her finances. Bynes first rose to fame on the Nickelodeon show, "All That," which helped define Nickelodeon's brand of humor, before leading her own sketch comedy show, "The Amanda Show." She's notably recognized for her roles in popular romantic comedies such as "She's the Man" and "Easy A." A series of run-ins with the law in 2012 and 2013 drew intense media coverage, as she was arrested and accused of a DUI, a hit and run and the possession of marijuana. As a result of setting a fire in a driveway, Bynes was placed in a psychiatric hospital involuntarily in 2013 and later placed under a temporary conservatorship.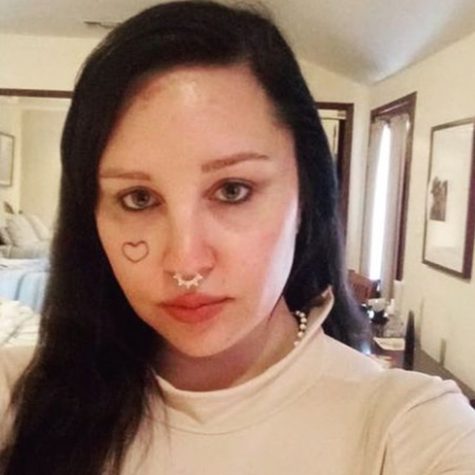 During the past year, the conservatorship system has become increasingly controversial following a great deal of public interest after Britney Spears's case. In light of reassessing how the media, the entertainment industry and the public have dealt with female celebrities suffering from mental health issues and addiction, it's important to note the experiences of both Bynes and Spears. As young women raised in the spotlight, their breakdowns were obsessively covered by tabloids exposing their privacy. 
   Her mother, Lynn Bynes, who has acted as her conservator, told the court that she saw her daughter as mature and capable of living without the level of supervision she had previously received. A psychiatrist signed off, writing that Ms. Bynes had "no apparent impairment in alertness and attention, information and processing, or ability to modulate mood and affect." In recent years, Bynes's life has stabilized, following four years of sobriety. Currently, she is studying at the Fashion Institute of Design and Merchandising in Los Angeles and is looking forward to her freedom.