Embrace Ausome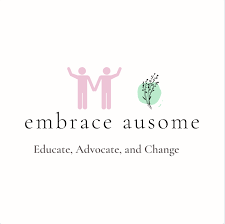 Embrace Ausome is a club that was first introduced to the school in September 2020 and focuses on reducing the stigma associated with mental health along with helping those who have special needs. Senior and president Zoya Syed took the initiative to found the club and was granted the right to start the club's chapter after talking to the head of the organization and the school. 
   Since the club first started in late 2020 they were only able to have a few meetings in person while the majority were held over Zoom. However, as of the beginning of this school year, the club was "able to transition to in-person again," which has been very helpful for the club because "the group bonding experience during projects just can't be replicated online," said Syed. 
   The club meets every other Tuesday or Wednesday during the second half of lunch to discuss and learn about different mental health disabilities along with doing fun activities such as coloring and making kindness notes. The club also offers SSL opportunities, which is a great way to not only help out the community but it's also a chance to get to know the members of the club and meet new people. 
   "My favorite thing about being a part of Embrace Ausome is the sense of community. I always know my ideas will be listened to and valued," said senior Grace Antonishek. 
   Syed says that one of her favorite things about being a part of Embrace Ausome is "being able to lead and organize fun group projects. The Embrace Ausome leadership team and I have enjoyed planning events such as food drives, movie nights, and lemonade stands in order to fundraise for important mental illness and mental health-related organizations. I love being able to connect with others through these events as well as support causes that are important to me- I see it as a complete win-win!"
   Despite the fact that Syed will no longer be the president of the club as of next year, she has already mentioned the opportunity for people to be able to take on the position. This position is not limited to any one grade and is available to anyone as long as they meet the skills that are required to be president. These skills include public speaking/presenting, delegating tasks and staying organized.