A$AP Rocky Facing Charges After Arrest At LAX
   A$AP Rocky was arrested at Los Angeles International Airport last Wednesday in connection to a November 2021 shooting according to a statement from the Los Angeles Police Department.
   According to the statement, the rapper was arrested on charges for assault with a deadly weapon. In its statement, the LAPD said Rocky's involvement in a November 6 shooting has been under investigation for months and investigators were able to identify him as a suspect. The shooting took place in the Los Angeles Hollywood area after two acquaintances broke into a heated argument leading to the suspect shooting at the victim with a handgun and two males fleeing the area on foot.
   The statement said the victim sustained a minor injury in the incident. At the time of his arrest, Rocky was flying in a private plane from Barbados with his girlfriend, Rihanna, NBC News reported. TMZ reported that Rihanna looked "blindsided" and "shocked" at the arrest. TMZ representatives said that law enforcement officials "chose not to give Rocky or his team a heads up . . . the arrest was more than a week in the making." Rocky has made multiple headlines in recent months not for his music, but for his relationship with singer Rihanna. Most recently, he shook social media after a rumor that he cheated on Rihanna, who's pregnant with their first child together went viral.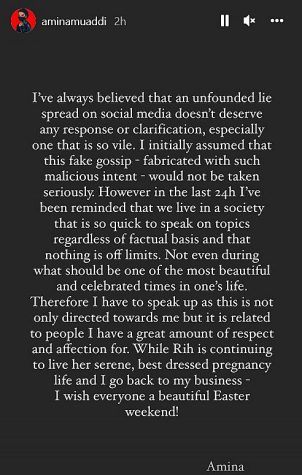 The rumor started after a since-deleted Tweet gained attention on Twitter and Instagram reading: "Rihanna & ASAP Rocky have split. Rihanna broke up with him after she caught him cheating with shoe designer Amina Muaddi." In a statement to social media, Muaddi denied that she was having an affair with Rocky calling the rumor "vile" and "fabricated with such malicious intent."