Jobless Frank Vogel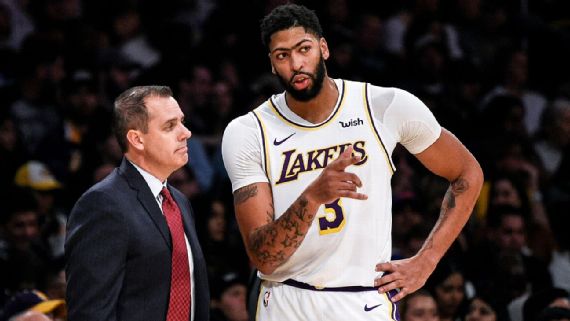 NBA team LA Lakers have fired head coach Frank Vogel. This is the same head coach the Lakers won the 2020 finals with. At this point a lot of people are wondering what went wrong. Many fans blame the players, some blame the coaching staff, but most don't truly know where to put the blame.
   The Lakers organization went from being national champs to having a losing record. The Lakers finished the 2021-22 season with a 33-49 record and were eliminated from the playoffs and the play-in tournaments, which shows that something surely went wrong internally. The public-eye and fans like us put the blame on different players like Westbrook for joining the team and not fulfilling what everyone thought he was going to do.
   We cannot put the blame on players like Lebron James who did his best and averaged 30.3 points a night, 8.2 rebounds, and 6.2 assists all while being 37. People don't know if they should blame the coaching staff because the Lakers never truly had an updated and strong rotation when it came to subbing players. It was really a test to see what rotation would work the best but they never had a solid one.
   Frank Vogel was fired because the Lakers missed out of the NBA playoff this year and this was truly a terrible season. But it was a good season to learn from mistakes and to do better next season.