Roll Up Your Sleeves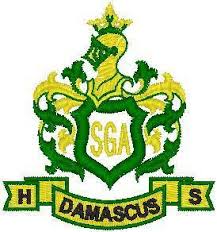 Everybody knows about the SGA, but do they really know what goes on during the election process? What is the difference between school-wide SGA and class officers? Who is eligible to run? How can a student get involved?
   When people hear the term SGA they think of student government, and they are not wrong, but SGA has different levels of government. 
   First, there is the school-wide SGA that represents all students, advocates for student body concerns, promotes school spirit and ideas, acts with integrity, serves our community and exemplifies school pride.
   The requirements to run for SGA office include three letters of recommendation from teachers and an essay explaining what potential candidates would do in their role and campaign.
   This year's SGA president is senior Yeicy Ramirez, vice president is senior Lea Yordanos, administrative director is sophomore Emma Duffy-Tucci, historian is senior Keira Baskot and treasurer is sophomore Chay Julien.  
   Being a class officer is similar, but there are a few differences. Class officers represent their respective classes. Each officer creates their own agenda for their class and presents ideas that they want to promote. To run for class officer, students need to sign up and write a statement for the ballot. 
   This year's senior class president Sadie Hebert and vice president JoJo Okrah were elected prior to the end of last school year. Elections for junior, sophomore and freshman class officers take place at the beginning of each school year. 
   Most people see SGA just as a leadership opportunity they can add to their resume to get into college, but it's much more than that. Participating in SGA is the chance to shape the future of the school because when a person is part of SGA, they can implement their ideas into the school.
   "[Participating in SGA] is positive. I think high school goes by so quickly that choosing not get involved robs your experience," Special Education teacher and SGA sponsor Ms. Vasileah Sybrant said. "Why wouldn't you get involved?"
   Everyone is excited for this school year.
   "I'm looking to the class of 2023, and I believe that this class is gonna set the tone and bring Damascus back to what it was in its finest hour," Sybrant added. "I think the good times are ahead of us, and I'm so excited about it."