Moore is More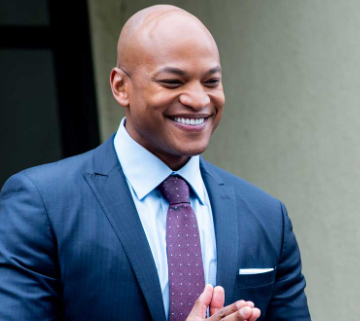 Sophia Cooper, Associate Editor-in-Cheif/ News Editor
December 2, 2022
   Wes Moore made history on Nov. 8 when he became the first African-American person to be elected governor of Maryland, winning with 56.5% of the votes after being supported by former president Barack Obama and many other elected officials.
   Born in Takoma Park, his life was turned upside down at the tender age of 3 when his father died from epiglottis, a rare but treatable virus. After witnessing his father's death, his mother moved their family to the Bronx to be closer to her parents. At 14, Moore moved back to his home state after his mother got a job in Baltimore. 
   Moore graduated from Valley Forge Military College and later from Johns Hopkins. He earned a Rhodes Scholarship and eventually attended Oxford University. He has degrees in International Relations and Economics and progressed further earning a master's degree in International Relations. Moore became an Army reservist in 1998 and was activated for duty in 2005 following the 9/11 attacks. He rose to the rank of captain and paratrooper with the U.S. Army's 82nd Airborne and retired from the Army in 2014. 
    When he returned home in 2006, Moore became White House fellow to then Secretary of State Condoleezza Rice. Moore worked as an investment banker in New York from 2007-2012. He also wrote a book titled "The Other Wes Moore," published in 2010 and widely used in schools across the country, including ours.
   Moore is tackling various issues including the economy, education, healthcare, transportation, civil rights and social justice, climate, unlocking opportunities for black families, labor, public safety and criminal justice, gender equality, veterans, supporting seniors, lgbtq+ rights, protecting reproductive rights, disabilities and integrating immigrant communities. Information about his policies on each of these issues can be found on his website.
Gov. Elect Moore married his wife, Dawn, in 2007 and has two children. His family currently lives in Baltimore.