The Apple Doesn't Fall Far From The Other Apple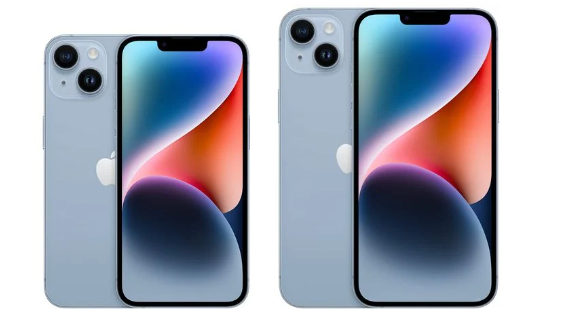 We all know that one person, or if your social circle is obnoxious enough, multiple people who annually purchase the newest edition of the iPhone and in more recent years, the Apple Watch. The beloved geniuses at Apple have somehow found a way to release their eighth edition of a $400 iPod that sits on your wrist and tracks your heart rate. If I wasn't transparent enough, I think immediately buying any variant of the iPhone 14, or the Apple Watch Series 8 especially, is a huge waste of money. 
   How do you check the time? If you have a pulse, your answer was "I check my phone," or something along those lines. Wrist watches are cool accessories, but their function has become outdated in the 21st century. To give Apple the benefit of the doubt, obviously the Apple Watch can tell you more than the time. You can awkwardly hold your wrist up to your mouth and engage in a phone conversation while everyone in the room internally tries to decipher what you're doing. In a situation where making a phone call isn't feasible, you can spend two minutes pecking away at a 2×2 inch screen in case you need to text your son an ETA while he waits for you in a vacant parking lot after football practice. 
   If you're particular with what color your cellular devices are, you can get your watch and phone in Midnight or Space Black because each and every shade of the color black has its own distinctive qualities, of course. If you like to live life on the wild side, you can order a "Starlight" colored iPhone that will soon be covered by a case anyways.
   If you're still on the fence, the iPhone 14 beholds better thermal performance, gorgeous Super Retina XDR displays with OLED technology that supports 1200 nits of peak HDR brightness, a 2,000,000:1 contrast ratio and Dolby Vision because we all know what that means, right? 
   To all seven of you Apple Fitness+users, the app is now available on both the iPhone and the Apple Watch. It now contains more than 3,000 studio-style workouts for its users and a new tab that allows them to achieve virtual awards and share their weekly fat-loss to people who couldn't care less. With that being said, you should be fully inclined to prove your brand loyalty and achieve your fitness goals with Apple Fitness+ as opposed to the millions of free exercise and macronutrient tracking services provided across the internet. 
   For whatever reason, iPhones get bigger with every release. The iPhone 14 is 6.1 inches long and in an absolute steal of a sale you can elongate your phone an extra .6 inches by only spending $300 more on the iPhone 14 Pro Max. I'm glad that cargos happen to be my favorite kind of pants because eventually they'll be required to lug your iPhone XX and all its cost efficient and useful accessories around.
   Obviously I can't tell you what financial decisions to make and avoid, even if I could, I wouldn't force you to be smarter with your money. It's your money. I don't care. However, if you made it through this article perhaps you'll put that extra $1,200 you've saved up towards an above ground pool or a Philips 3200 LatteGo espresso machine… if you like coffee I guess.