Baldwin and Gutierrez-Reed to be Charged in Fatal Shooting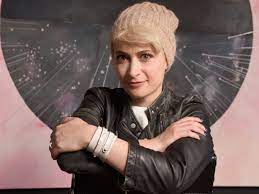 Sophia Cooper , Associate Editor-in-Chief/ News Editor
January 23, 2023
   In October 2021, actor Alec Baldwin made the news after accidentally fatally shooting cinematographer Halyna Hutchins on the set of the movie "Rust." Now, prompting a national debate, New Mexico prosecutors have made the decision to charge both Baldwin and armorer Hannah Gutierrez-Reed with two counts of involuntary manslaughter.
   This case is extremely difficult to argue given the circumstances surrounding the shooting. On one hand, some people believe that as the person holding the gun and pulling the trigger, Baldwin had a responsibility to handle it carefully and to take precautions claiming that it doesn't matter if the actor was told the gun had no live bullets, he should have checked himself.
   On the other hand, others may argue that there is a reason the film has a weapons expert on set because Baldwin is not one and should have been able to trust the person in charge of weapons when he was told that there were no live bullets in the gun. Baldwin was told that there were no live bullets in the gun and acted in that manner.
   Many people have made an effort to remain neutral in the case while others proudly and firmly state their opinions in posts circulating popular social media apps right now.
   Baldwin has maintained his innocence, and in a statement provided to Entertainment Tonight his lawyer says, "Mr. Baldwin had no reason to believe there was a live bullet in the gun… we will fight these charges and we will win."
   Dave Halls, the assistant director for the film, has pleaded guilty to the negligent use of a deadly weapon and received a suspended sentence and six months of probation.
   According to the press release from First Judicial District Attorney Mary Carmack Altwies, under New Mexico law, involuntary manslaughter is punishable by up to 18 months in prison and a $5,000 fine. The charge also includes the misdemeanor charge of negligent use of a firearm. No charges are being filed for the non-fatal shooting of the film's director Joel Souza.
   No court date has been set yet although according to the press release, preliminary hearings are typically scheduled within 60 days of charges being filed.