Boys' Varsity Basketball Starts Strong
   Our boys' varsity basketball team is 15-0 this season. These boys have brought such excitement to the fans and to their coaches. They have worked hard and still have more competition to go.
   Senior #44 Joey Lutz, a six-foot-three guard has had a fantastic season with an average of 15 points per game. Lutz's love for basketball grows more and more each day he plays with his friends and teammates.
   "My favorite part about basketball is being able to compete with my brothers and the energy in the gym when the team goes on a big run," Lutz said. "I've been playing for as long as I can remember, and it seems like ever since I was little I had a basketball in my hands. I plan on playing in college after I graduate." 
   Senior #5 Peter Mangan, a six-foot-three point guard has had an outstanding season averaging 9 points per game. Mangan has started on varsity since his freshman year.
   "Practices are the most fun when we compete and the coaches do a great job pushing us every day and never letting us settle," Mangan said. He does not plan on playing college basketball.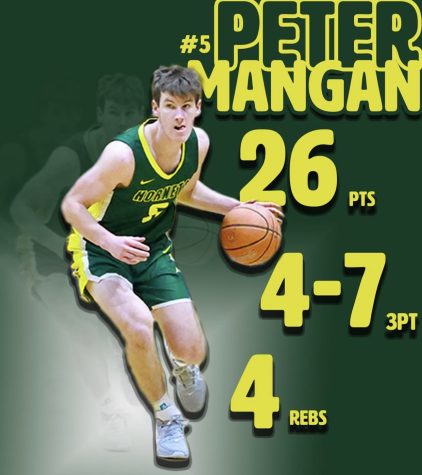 Senior #20 Connor Shiflett, a six-foot-six center has helped on offense with countless rebounds and blocks. Shifflet is averaging 15 points per game.
   "My favorite part of basketball is playing at packed home games," Shifflett said. He has played basketball for 12 years and hopes to continue after high school but isn't sure yet. 
   Senior #11 Mike Baskerville, a six-foot-six forward usually scores around 10 points per game. Baskerville's favorite part of basketball is the tough games.
   "I've played basketball since the 4th grade and I do plan on playing in college, but don't know which one yet," Baskerville said.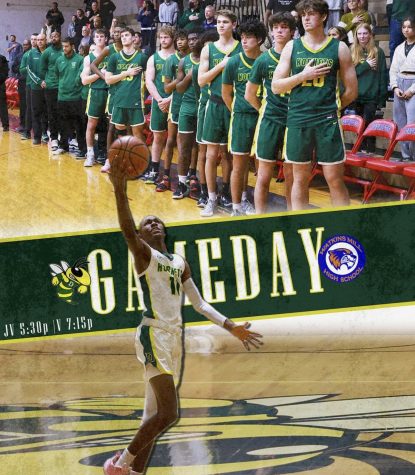 The boys plan to continue to play hard and hopefully go to states for the 2022-2023 season.