Black History Month 2023 Assembly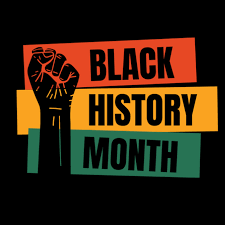 The second annual Black History Month Assembly held at DHS showcased the culture of the African American community. The showcase was organized by Black Student Union (BSU) presidents and seniors JoJo Okrah and Camryn Crump.
   The lighting effects and music were handled by seniors Carolina Leonardo, Paul Adejayan and Erick Canterero. The assembly showcased captivating dance performances, emotion-evoking poems, a heartfelt song performance and a fashion show. The show came to fruition thanks to the hard work and dedication of the talented BSU members who rightfully honored their culture with such a wonderful spectacle. Hopefully, they will have more to show in the future.
   The showcase was created last year by previous BSU presidents to educate our peers on the vast cultures throughout the Black diaspora as well as to share the origins of Black History Month.
   In 1915, the month-long celebration now known as Black History Month, would be created by historian and author Dr. Carter G. Woodson. Woodson founded the Association for the Study of Negro Life and History which is now known as the Association for the Study of African American Life and History (ASALH).
   Through the organization, he set up the first Negro History Week in February 1926. The week encompassed the shared birthdays of figures who shaped African American history: Abraham Lincoln and Fredrick Douglas. In 1975, President Gerald R. Ford issued a message on the observance of Black History Week which was a way for Ford to nudge Americans to recognize the major contributions African Americans have brought to our country. A year after, ASALH expanded the commemoration of Black History week into a month, which is now known as Black History Month.
   Today, communities across America plan events and celebrations to commemorate the contributions of African Americans to celebrate Black History Month.