From Fantasy to Reality
The 16th game in the accredited Final Fantasy series promises to deliver in a plethora of areas, from gameplay to graphics.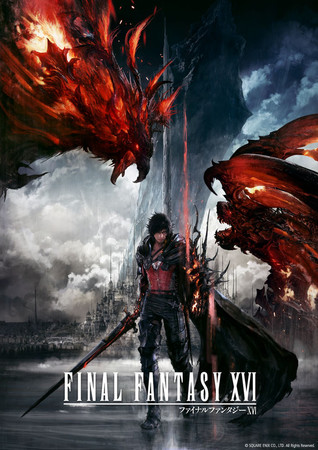 On Apr. 13, renowned technology company Sony began streaming a "State of Play" video for the 16th entry in video game company Square Enix's Final Fantasy role-playing video game series. 
   Game producer Naoki Yoshida is the host of the stream, which is 25 minutes in total length. Within such time, gameplay footage is shown, which reveals to the viewer a plethora of details about the game, notably the plot and combat mechanics. In addition, the video reveals that renowned Japanese songwriter Kenshi Yonezu will perform the main theme of the game, "Tsuki Wo Miteita – Moongazing," which is available in both English and Japanese, according to AnimeNewsNetwork.
   In addition to the aforementioned characteristics of the game, both the Japanese and English cast have been announced, consisting of nine total members, adding up to 18 total cast members across both languages. 
   In addition, the collector's edition of the game, which will be released in both Japan and the United States, will include many of the things that the Final Fantasy fan would find enjoyable, such as a box containing art for the game, a collection of pins, a Steelbook case and even a map of the game's world that is manufactured entirely from cloth. Naturally, it would also include a physical copy of the game. Digital copies of the game, if purchased early on in the sale life of the game, would include its own host of goods, including the Braveheart weapon, Scholar's Spectacles and a charm based upon a recurring character in the Final Fantasy series, Cait Sith (pron: "Kit Shee")–an anthropomorphic cat who first appeared in the seventh (and most popular) installment of the series.  
   The game is being developed by the Creative Business Unit III division of Square Enix. More specifically, Naoki Yoshida, who originally worked on Final Fantasy XIV (14), is producing the newest instalment, and Hiroshi Takai, also of Final Fantasy XIV fame, is in charge of directing the game. The game is set to release on Jun. 22 for PlayStation 5 as an exclusive for the console. This exclusivity expires on the last day of 2023, Dec. 31. Despite an initial livestreamed trailer that hinted at a PC release, trailers as well as the website for the game do not confirm these sentiments.