WHO: COVID No Longer A Global Health Emergency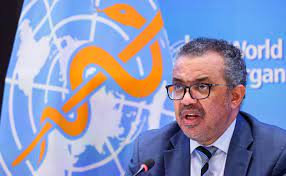 Sophia Cooper , Associate Editor-in-Chief/ News Editor
June 5, 2023
   COVID, the pandemic that upended the lives of everyone alive and was the cause of death for millions, is now a global health threat, not an emergency. 
   The World Health Organization (WHO) Chief Tedros Adhanom Ghebreyesus put an end to COVID's status as a global health emergency with the warning that COVID is still a dangerous disease which claims a life almost every three minutes. 
   In the last few months COVID has been on a downward trend although new variants have emerged and more may emerge in the future. The downward trend in COVID infections in combination with the resistance that people have created for COVID because of the vaccine, people and countries are more equipped to move past the COVID era. 
  Adhanom Ghebreyesus did remind everyone that COVID is not gone and there are thousands of people fighting for their lives at the moment. Some people erroneously believe that COVID is done, when it is not, and if there is one thing that this pandemic has taught the world, it is that we need to be more prepared for medical emergencies in the future.
   Although the infection causes less of a risk, it will always be possible to contract COVID. The flu, a disease which we now consider to be not a large threat, was once a large-scale pandemic just as bad as COVID, if not worse. It is expected that the same thing will with COVID, where there will be less of a risk and people will get vaccinated against it in the future. 
   Although the WHO says that COVID is no longer a global health emergency, the United States is not expected to announce the end of its global health emergency until May 11.