Oh, the places we'll go. Maybe. . .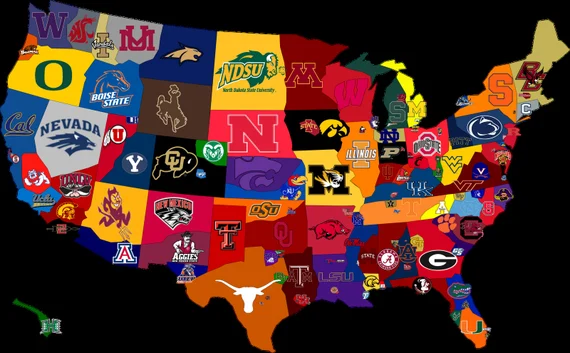 College. It's one of the biggest things that helps determine your future… or at least that's what people say. It's the kind of thing that people will judge you for or congratulate you for.
      Teens across the country in high school become mentally and physically stressed out from the constant thoughts about choosing the right college for them. Whether it is playing a sport in college and trying to get recruited or just overall visiting colleges to see which one best suits you, figuring out your entire future can be difficult.
Some students want to find the perfect college. The truth is, there's no such thing. You can find many colleges where you'll be happy and get an excellent education. The college search is about exploring who you are and what you want and then finding colleges where you can pursue your dreams and goals.
Some factors that I have personally thought about while trying to decide where I am going is the distance from home and geographic location of the campus. Many students believe that the best place for them is the state where they grew up because it is the most comfortable for them. Comfort, this is the thing that we all seek to find through the college process. If you feel most comfortable going to a school near your home, then that is probably the best option for you. On the other hand, many students feel like they want a big change in their lives. Whether it is going to a school on the opposite coast of the country or just a few states over, a lot of people want a fresh start in a different state to have new experiences.
It might not be easy, but college is an adjustment for everybody, and it will take time to choose the right one.
"I've always wanted to go to The University of Maryland," Junior Timmy Tomlinson said. "My brother goes there and I have been going to sports games at College Park my whole life. I want to experience college in the state that I grew up loving."
The goal is to find a school that you can see yourself at for the next four years and enjoying every minute of it.