Adele is back!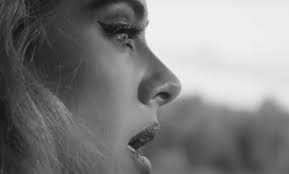 JoJo Okrah, Associate Editor-In-Chief
December 7, 2021
Esteemed English singer and songwriter, Adele Adkins has come back from her six-year-long music hiatus to release her fourth studio album titled, "30."
Adele's new album follows her emotional rollercoaster of a divorce from her ex-husband, Simon Konecki. The album not only follows the ups and downs of their four-year marriage, but also her journey and experience as a mother. "30", which was released on Nov. 19,  has emotional tracks such as the leading single titled "Easy On Me" which really gives listeners an insight of the aftermath of the singer's divorce. Rolling Stone calls this album "her most honest yet." 
Adkins has a career spanning over 15 years. Her discography covers an array of topics, from heartbreaks to triumphs. Adele names her albums after the age she is when she wrote them. "30" has received a lot of critical acclaims, as the
 album broke the Apple Music record for the most pre-added album on the streaming platform passing Billie Eilish's "Happier Than Ever."  Adele's album also broke the record for the largest number of pre-adds in one day, as well as the record for achieving the distinction in the shortest amount of time. 
Adele met with Oprah on Nov. 14 in an exclusive interview where they talked about the singer's marital split, motherhood, and battling with anxiety. Adele revealed that she started working out only to calm her anxiety and not to lose weight. Her latest album is dedicated to her 9-year-old son, Angelo. 
Soon after the interview, Adele performed songs from her newest album at the Griffith Observatory in Los Angeles, along with old fan favorites such as "Hello." Her audience was filled with celebrities such as Lizzo, Kris Jenner and Drake.