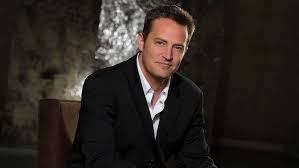 Matthew Perry, best known for his portrayal of Chandler Bing on the popular sitcom "Friends" has reportedly died at 54 years old. He was found dead Saturday afternoon in the hot tub at his Los Angeles home and while no official cause of death has been confirmed, many signs point to either cardiac arrest or drowning. The law enforcement found no drugs at the scene. 
   Matthew Perry grew up in Ottawa, Canada with his mother and became a top ranked tennis player. Perry later in his childhood, relocated to LA to live with his father and began his acting career. At 14 years old Perry began drinking, which only worsened with time, and in 1997, Perry became addicted to drugs following a jet-ski incident.
   In 1994, Perry became an international superstar after he landed the role of Chandler Bing on Friends, the role that he will be remembered by forever despite the fact that he starred in plenty of other movies and TV shows. Friends, the wildly popular TV show that won six Emmys but 62 nominations, which circles around a group of six friends who live and experience everything that life has to offer, together, became a sensation and is one of the most iconic shows of all time. Not only is the show iconic but it launched all of its stars to international stardom. 
   Regardless of the fact that Perry was a wildly successful actor with multiple projects in the works and an international fanbase, he still continued his struggle with alcohol and drugs. Perry had, on multiple occasions, entered rehab facilities making an effort to end his addictions, however these attempts often failed. The actor made it widely known that at the start, he would not drink on set but would on occasion show up hungover. His Friends co-stars at one point staged an intervention which again, ultimately failed. He underwent multiple surgeries and procedures due to the effects that drugs in particular had on his body. 
Story continues below advertisement
   In 2018, the actor suffered a gastrointestinal perforation and his colon burst after which he was given only a 2% chance of survival. In 2020, Perry's heart stopped for five minutes and he was given CPR which broke eight ribs. 
    Aside from that side of his life, Perry was a philanthropist and a large advocate of drug courts. Perry also received the Champion of Recovery Award in May 2013 for opening a rehab center at one of his previous mansions which he called The Perry House. 
   Perry released his autobiography Friends, Lovers, and the Big Terrible Thing a year before his death which covered Perry's life and how he struggled with addiction for most of his life until he almost died.
   Perry was found unresponsive in his hot tub in his LA house by his assistant and was pronounced dead at 54 years of age. The cause of death was listed as deferred on the medical examiners report although the police have said that no foul play is suspected.
   Matthew Perry was a well respected actor and was paid tribute by many of his friends and other stars including his Friends castmates who released a joint statement regarding his death, "We are all so utterly devastated by the loss of Matthew. We were more than just castmates. We are a family. There is so much to say, but right now we're going to take a moment to grieve and process this unfathomable loss. In time we will say more, as and when we are able. For now, our thoughts and our love are with Matty's family, his friends, and everyone who loved him around the world." His funeral on Nov. 4 was attended by his Friends costars and friends.