Elizabeth II: Life and Legacy
Sophia Cooper, Associate Editor-in-Chief/ News Editor
September 13, 2022
   Queen Elizabeth II, one of the longest reigning monarchs in history, passed away at 96 years of age on September 8 surrounded by her four children at Balmoral Castle in Scotland. Upon her death, the United Kingdom and its Commonwealths went into mourning, flags were lowered, condolences poured in and  people flocked to Buckingham Palace to pay their respects.
   Within the past year the Queen had multiple health scares, during which her son and now King Charles III filled in for his mother. Now Britons are left worrying what the future holds for their country. Although the Queen's reign had many ups and downs, her legacy and what she did for her country will never be forgotten. 
   Elizabeth II was the longest reigning British monarch having ruled for 70 years, taking the crown at a young age after her father King George VI passed away. In fact, The Washington Post reported that 9 in 10 humans were born after Queen Elizabeth II inherited the throne. At her 21st birthday before ascending to the throne, she made a speech vowing her dedication and passion to her country.
   "I declare before you all that my whole life whether it be long or short shall be devoted to your service and the service of our great imperial family to which we all belong," Queen Elizabeth II, April 21, 1947.
    Her whole life was dedicated to serving her country and was adored by millions of people around the world. Her funeral will be held at the end of September, but specific details have not been officially released about her funeral nor the coronation of King Charles III.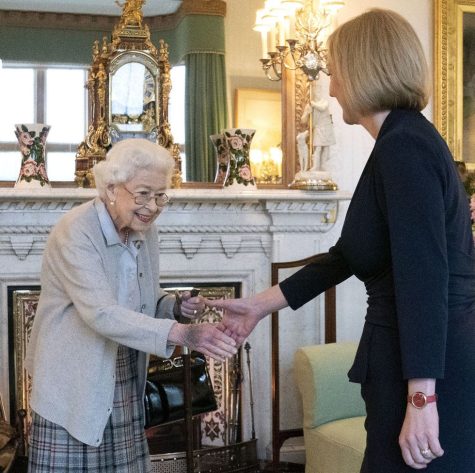 Born in April of 1926, then Princess Elizabeth II was the first daughter of King George VI and Elizabeth, The Queen Mother. She was born under the reign of her paternal grandfather King George V. At the time of her birth she was third in line for the throne behind her father and her uncle. When her grandfather died, her uncle, Edward VIII became king but he later gave up the throne. Her father took the throne as the next in line and as his first daughter, Princess Elizabeth, became next in line for the crown. 
   During World War II, Princess Elizabeth became the first member of the royal family to join the armed forces full-time.
   Elizabeth became engaged to her future husband, Prince Philip, in 1947 and married later that year. Their engagement and marriage were controversial at the time for many reasons, including the fact that Prince Phillip was not born in Britain. She went on to have four children: King Charles III in 1948, Princess Anne in 1950, Prince Andrew in 1960 and Prince Edward in 1964.