Angela Lansbury Dies at Age 96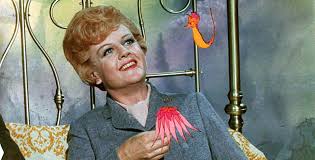 Sophia Cooper, Associate Editor-in-Chief/ News Editor
October 12, 2022
   "Murder She Wrote" star Angela Lansbury is dead at age 96, five days before her 97th birthday. Having worked as an actress for almost 80 years, Lansbury starred or appeared in many popular films and TV shows such as "Murder She Wrote," "Beauty and the Beast," "The Manchurian Candidate," "Anastasia," "Bedknobs and Broomsticks" and many more. 
   Her family released a statement but did not specify the cause of death. Lansbury passed away peacefully in her sleep at approximately 1:03 a.m. on Oct. 11.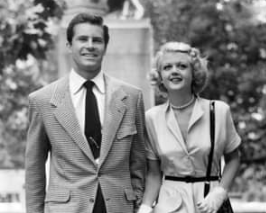 Lansbury was born in 1925 to an upper class family in London. When the actress was nine years old, her father died from stomach cancer. To cope with the loss, she "played characters" and later became more and more interested in theater while studying at South Hampton High School. In 1940, the Lansburys moved to the United States, and after securing financial support, they moved into a house that belonged to Charles Smith.
   She began studying theater and received scholarships in New York. The family moved to Los Angeles so that the actress's mother could pursue her own film career. To support her family while her mother was unemployed, Lansbury worked in a department store for $28 a week until she was introduced to a screenwriter named John Van Druten. Van Druten had just finished his screenplay for a new film, "Gaslight," for which he thought the young Lansbury would be perfect.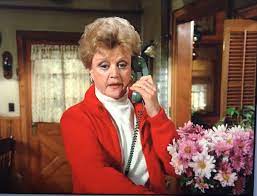 At age 17, for appearing in the film, she was awarded a seven year contract with the film studio Metro-Goldwyn-Mayer for $500 per week.
   Lansbury was married for the first time in 1945 to actor Richard Cromwell who was 15 years her senior. They were divorced the next year, but the two remained friends until Cromwell's death in 1960. The same year of her divorce, she started a relationship with actor Peter Shaw, whom she married in 1949 in London. Returning to the U.S., they became citizens and also retained their English citizenships. They went on to have to children of their own, along with Shaw's son from a previous marriage. Anthony was born in 1952 and her daughter Dierdre was born in 1953. 
   Lansbury appeared in many more films through the years although she was unsatisfied with MGM, and in 1952 she terminated her contract to start her career as a freelance actress, making her Broadway debut in 1957.
  By the 1980's Lansbury began to appear in more TV shows but, her most popular role by far was that of Jessica Fletcher in "Murder She Wrote," in which she played a novelist who also worked to solve murders. The show was extremely successful and ran for 12 years from 1984 to 1996. 
   In 1991, the actress voiced the beloved teapot, Mrs. Potts, in Disney's "Beauty and the Beast." For this role, she earned the Academy Award for Best Original Song, the Grammy Award for Best Song Written for a Motion Picture, Television or Other Visual Media and the Golden Globe Award for Best Original Song.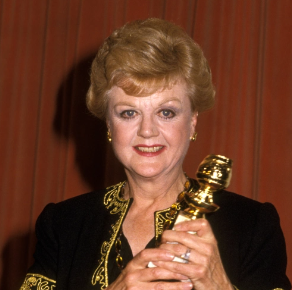 Lansbury took a break from her career to take care of her husband in 2001. Shaw died two years later in 2003 from
congestive heart failure. The couple had been married for 54 years and Lansbury never married again. She began to take on small roles and cameos in the wake of her husband's death.
   Lansbury never officially retired from acting and went on to star in over 100 movies and TV shows and 14 Broadway shows. The actress over the span of her career won an Academy Honorary Award in 2013, 6 Tony Awards for various shows, 3 Drama Desk Awards, a Laurence Olivier Award in 2015, 2 Outer Critics Circle Awards, 6 Golden Globe Awards, a Britannia Award in 2003 and a Screen Actors Guild Award in 1997.