Hollywood Legend Betty White Dies at 99
Betty White passed away on New Year's Eve, less than three weeks before her centennial birthday and only hours before the new year. According to police, the "Golden Girls" actress passed just before 9:30 a.m. on Friday. Her death was confirmed by her longtime agent Jeff Witjas. Rumors hinted that the cause of death was that White received her COVID booster shot a few days prior, but Witjas quickly shut down the rumors. On Jan. 10, 2022 White's death certificate was released confirming that White had suffered a stroke six days before her death. "Sources with direct knowledge tell TMZ … Betty was alert and coherent after the stroke, and she died peacefully in her sleep at home," according to TMZ.
White was born in Oak Park, Ill. on Jan. 17, 1922 and was an only child. When she was a little over one year old, her family moved to Alhambra, Calif. and later, during the great depression to Los Angeles. White had a lifelong interest in wildlife due to her family trips to the Sierra Nevada as a child. She decided that she wanted to become a forest ranger, however during that period in time women were unable to serve as rangers. Fortunately for White, she became an honorary forest ranger in 2010 at a ceremony held at the Kennedy Center for the Performing Arts. Instead, she became interested in writing. White wrote the graduation play for her high school and played the lead role, sparking an interest in acting.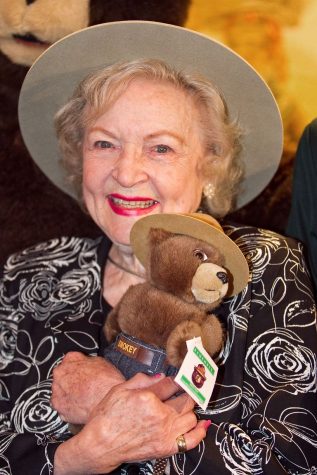 A month after graduating high school she and a friend sang songs from a television show over the radio. In the 1930s and '40s television was still in development, so White found work as a model while acting at the Bliss Hayden Little Theater. During WWll, White pressed pause on her acting career and volunteered for the Women's Voluntary Services. She was assigned to drive a PX (Post- Exchange) truck loaded with military supplies to Hollywood Hills.
After the war White rounded the neighborhood looking for work in movie theaters while trying to make it as an actress. After being called non-photogenic, she started to look for radio jobs. She began to do commercials and play bit parts, occasionally she even made crowd noises, earning about five dollars a show.
In 1951 White was nominated for her first Emmy Award. After appearing on shows including "Blondie," "The Great Gildersleeve" and "This Is Your FBI", White was offered her own radio show. Later in 1949, she began appearing as a co-star with Al Jarvis in his daily live television show "Hollywood on Television". Jarvis departed from the show in 1952 and White began to host the show herself. She would continue to do so for the next four years. While hosting "Hollywood on Television" White co-founded Bandy Productions with writer George Tibbles and producer Don Fedderson. Tibbles and Fedderson created the show "Life with Elizabeth" with White portraying Elizabeth, the title character. This show was originally a live production in 1951 and won White a Los Angeles Emmy Award in 1952. "Life with Elizabeth" was nationally syndicated from 1953 to 1955, which allowed White to become one of the first women in television to have control of her show in front of and behind the camera.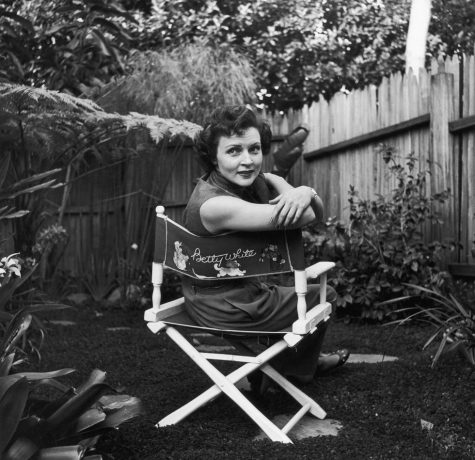 "The Betty White Show" aired from 1952 to 1954, where the star was the host and producer, giving her complete control over the show. She hired a female director–a first for an American network variety television. "The Betty White Show" also featured African-American Performer Arthur Duncan, but the show faced criticism when he was included as part of the regular cast because the audience was not tolerant at the time. Local southern stations threatened to boycott the show unless Duncan was removed from the series. White responded, "I'm sorry. Live with it," and gave Duncan more airtime. Later on, the show repeatedly changed time slots and began to suffer lower viewership until NBC cancelled the series in 1954.
In 1957 and 1958 White starred on the show "Date with Angels". The sponsors were not pleased with the show and White wanted out, later claiming that was the only time she has ever wanted out of a show. The studio refused to let White leave the show, and she was required to work for the remaining 13 weeks in their deal. As a result, "The Betty White Show" was rebooted and aired until her contract was over. Although the experience was not pleasant, she had some great experiences as well.
Because "Date with Angels" and "I Love Lucy" were filmed on the same Culver Studios lot, White and Lucille Ball quickly became friends, bonding over their accomplishments and for making a name for themselves in the male-dominated television industry.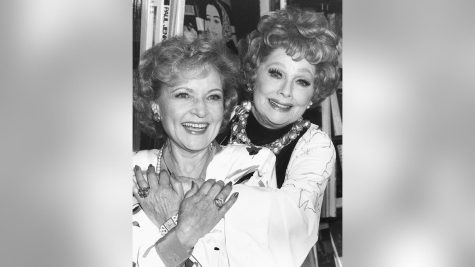 From 1961 to 1965 White made many appearances on the hit show "Password", where she met and married the show's host, Allen Ludden in 1963. She frequently appeared in the updated versions of the show as well, "Password Plus", "Super Password" and "Million Dollar Password".
During the 1950s and '60s White began to host the "Rose Parade" as she would continue to do for 19 years. During those years White also appeared on many talk shows including "The Tonight Show" and other daytime game shows. In 1973 and '74 White made appearances in the fourth season of "The Mary Tyler Moore Show" as Sue Ann Nivens. The producers made Sue Ann Nivens a regular character and brought White into the main cast during the fifth season of the show. White won Emmy Awards back to back for her role in "The Mary Tyler Moore Show" in 1975 and 1976. In 1975, NBC replaced White as the host for the "Rose Parade" as they felt White was too heavily identified with NBC's rival CBS, which aired "The Mary Tyler Moore Show".
White became the first woman to win a Daytime Emmy Award in the category of Outstanding Game Show Host, for the NBC show "Just Men!".
In 1985 White received her second signature role and the biggest hit of her career. She began to portray Rose Nylund in the hit show "The Golden Girls". The series walked its viewers through the lives of the characters almost like a diary, following four divorced or widowed women in their "golden years" who shared a home in Miami. White co-starred with Bea Arthur, Estelle Getty, and Rue McClanahan. White won her last award in 1986 for The Golden Girls, a Primetime Emmy Award for Outstanding Lead Actress in a Comedy Series. White was nominated for an Emmy for every one of the show's seasons.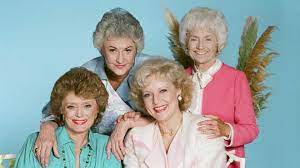 White's love and respect for animals only grew throughout her life. White donated to many animal charities that help to take care of animals. In July 2010 White launched her own clothing line featuring shirts with her face on them. All of the proceeds would go to animal charities that she had supported.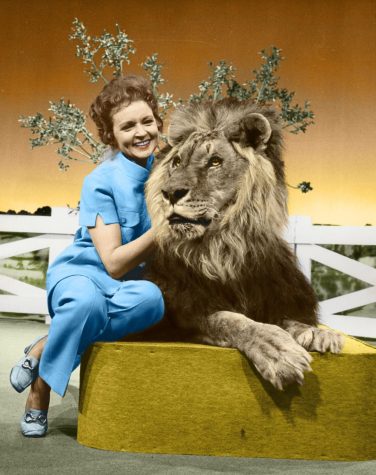 In December 2021, word spread about a documentary of White's life that would be released on Jan. 17, 2022 to commemorate her 100th birthday. The documentary was set to feature important figures from White's life, including actors and actresses, talk show hosts and many others who knew her well. After White's death the producers released a statement saying that the documentary would not be cancelled but instead of featuring interviews for the occasion, they would use previously recorded footage from White's life. The only new footage in the documentary will be of the other celebrities featured in the film.
CNN reported that the funeral will be private according to Witjas, "The arrangements are being handled privately and that was Betty's wish." White did not want people to make a fuss over her. Witjas said that people wishing to honor her are encouraged to donate to some of her favorite organizations: Actors and Animals for Others, The Aquarium of the Pacific, Guide Dogs For the Blind, The Los Angeles Zoo, Monterey Bay Aquarium, Tree People and the Wildlife Learning Center.