Serving Looks: The Top 10 Most Fashionable Athletes
    Professional Athletes from all over the world have been dressing to impress for years. Some put on flamboyant outfits, while others go for the classier approach. Many athletes have taken this concept to the extreme, reflecting their personal sense of style into their game day attire. These outfits surely do make a statement when they enter the locker room! Here is a list of the current top 10 most fashionable athletes from all different leagues. 
#1 – Russell Westbrook
The NBA's biggest fashion star sure knows how to make an appearance every game! Westbrook's unique sense of style has caught the attention of both fans and fashion moguls from around the world. His outfits reach new heights with busy-patterned shirts and an accessory game like no other. With a lot of his outfits gaining popularity from many fashion websites and magazines, there is no place other than the top for him to be!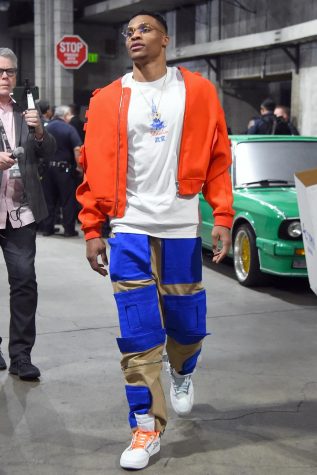 #2 – Joe Burrow 
Being one of the younger members of this list, Joe Burrow has a sense of fashion that mostly caters to the younger generation. With iced out chains, designer coats, and fancy sunglasses, some may say he's got the 'drip'. This Cincinnati Bengals QB definitely wins best gameday outfits amongst his teammates!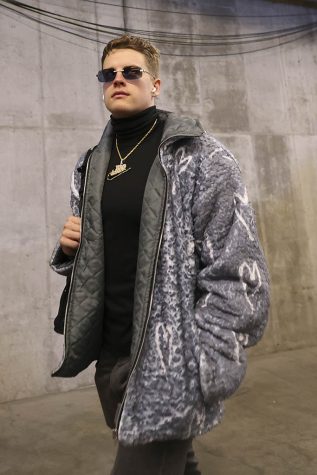 #3 – Odell Beckham Jr.
Every single football season, Odell Beckham Jr. never misses with his outfits, some may say he has even "saved" NFL fashion. From cheetah print blazers to double breasted coats, Beckham Jr. has worn it all and surprisingly made it look good while doing so!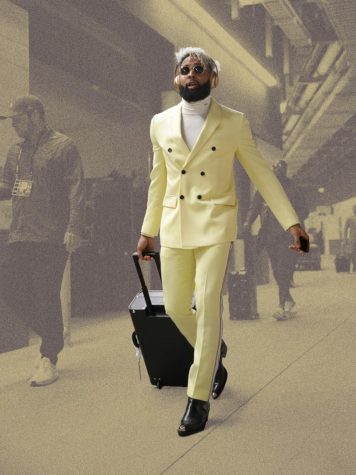 #4 – LeBron James
King James, also seems to be the king of athleisure! Though he leans heavily on comfier pieces of clothing, some more formal pieces are in the mix too! He seems to have a very diverse fashion sense, one day he could be rocking a Tom Ford suit and the next he can be wearing a sports jersey with jeans!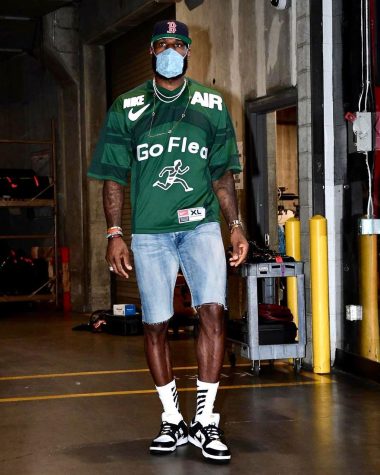 #5 – David Pastrňák  
This Czech hockey player seems to have a very unique style. He always comes out dressed in a suit with some sort of flashy pattern, when asked about his fashionable suits, Pastrňák told the media "I still have a couple of crazy ones in the closet…as long as I feel good, I don't care what other people think."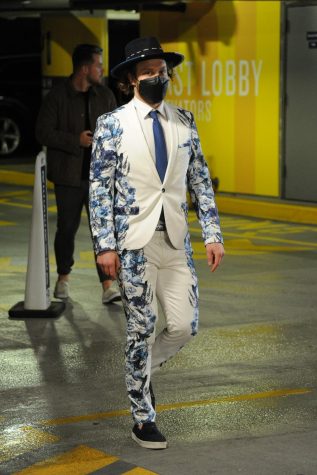 #6 – P.K. Subban
This veteran player has been in and out of locker rooms for many years. New Jersey Devils defenseman, P.K. Subban has definitely learned the ropes on how to dress over the many seasons he's played. With well-tailored suits and brimmed hats, he has this snazzy look going on which sits well with many fashion critic fans!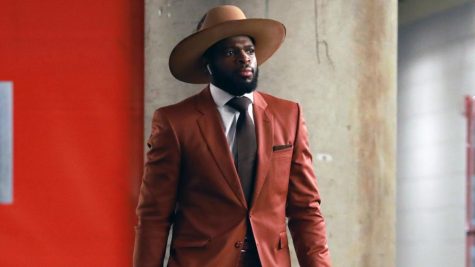 #7 – David Beckham
Known for keeping it classy, soccer superstar David Beckham sure knows how to style an outfit. From sophisticated tuxedos, to swanky patterns, Beckham has worn many different things in his playing days. This stylish soccer player never disappoints with his fashion choices!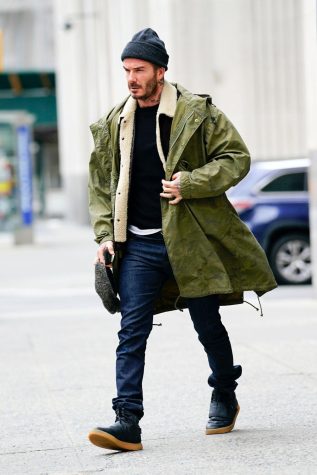 #8 – Patrik Laine
This young hockey player sure knows how to dress! He wears bright colors and flamboyant clothing that is extremely contrasting to the rest of his 'tame' teammates outfits. Social media outlets go crazy every time he pulls up to a game, leaving fans excited to see what he's going to wear next!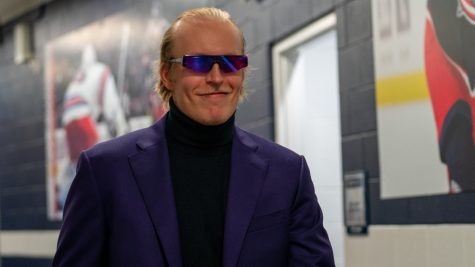 #9 – Roger Federer 
From dressing to impress during important events, to even staying stylish during his tennis matches, Roger Federer deserves a spot on this list. Although his pre-game outfits aren't shown all that often, the outfits he sports during his games are 10/10 compared to his competition!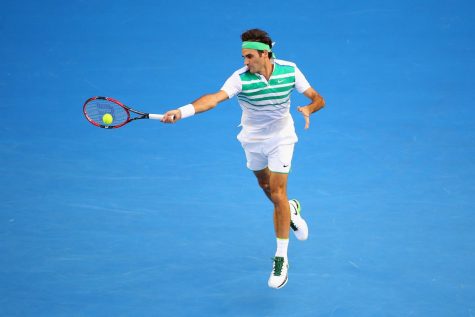 #10 – Bryce Harper
Although his baseball performance is good, his performance in the attire department is even better! Although he usually opts for a typical suit, Harper incorporates special aspects of his life into them. He once showed up to a game dressed in a Philly themed suit!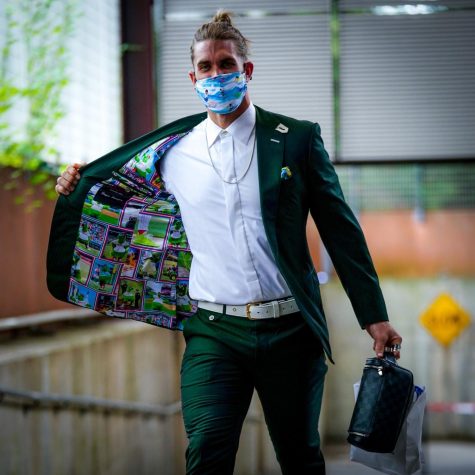 Honorable Mentions: The Boston Bruins & Anaheim Ducks
In 2021, the Bruins started a trend of showing up to the NHL Winter Classic game in matching outfits. All of the Bruins players participated and showcased their best 90s' themed outfits.
The Anaheim Ducks also had their own fun with matching outfits. With the Ducks being named after cult classic film series, "The Mighty Ducks", the whole team showed up sporting jerseys from these movies!