Lisa Marie Presley Dead at 54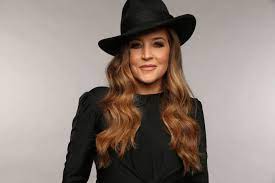 Sophia Cooper, Associate Editor-in-Chief/ News Editor
January 17, 2023
   Lisa Marie Presley, daughter of the late "King of Rock 'n' Roll" Elvis Presley and Priscilla Presley died suddenly at 54 years old. She appeared in public most recently at the Golden Globe awards on Jan. 10 with her mother to support Austin Butler and Baz Luhrman on their film "Elvis" based on the singer's father. 
   Lisa Marie Presley was born on Feb. 1, 1968 at the height of her father's career which meant she grew up in the spotlight. Her parents divorced when she was four years old and as a child Presley lived with her mother although she made frequent trips to Graceland to visit her father. When she was 9, Elvis died of a drug overdose leaving Lisa Marie joint owner of his estate with his parents Vernon and Minnie Mae Presley. 
   After the death of her father, in her teen years Presley began to abuse drugs and alcohol prompting her mother to send her to boarding school on multiple occasions. 
    Like her father, Lisa Marie grew up with a love of music and in 2003, she released her first album, "To Whom It May Concern" which reached No. 5 on the Billboard 200. She released two additional albums, "Now What" in 2005 and "Storm & Grace" in 2012. The singer also released seven singles. 
   While always in the spotlight for being the only daughter of Elvis and for being a singer-songwriter herself, she was commonly found  in the headlines for something else–her relationships. She had four marriages throughout her life, all of them ending in divorce.
   The first was to musician Danny Keough to whom she was married for six years and shared her eldest two children, Riley and Benjamin Storm Keough. After they divorced, the two remained extremely close and continued to work together. Keough was even living in Presley's guest house on occasion.
   In her most famous marriage, she married fellow singer Michael Jackson in 1996 and was married to him while he was being sued and suffering from addiction. Her third marriage was to actor Nicolas Cage although they divorced 107 days later. Presley married her last husband Michael Lockwood in 2006 and the couple had two fraternal twins who are now 14. Presley and Lockwood divorced in 2016.
   In 2020, her son Benjamin died by suicide and Presley openly commented on her grief saying that she had to remain strong for her other children.
   On Jan. 12, it was reported that Lisa Marie Presley suffered a cardiac arrest and was transported to the hospital. En route, her heart had to be restarted and she ended up in the ICU. It was later announced by her mother that she had passed away.
   "It is with a heavy heart that I must share the devastating news that my beautiful daughter Lisa Marie has left us. She was the most passionate strong and loving woman I have ever known," the grieving mother wrote. "We ask for privacy as we try to deal with this profound loss. Thank you for the love and prayers. At this time there will be no further comment."
   Lisa Marie Presley will be laid to rest at Graceland next to her father and other family members. Graceland will be passed down to her three daughters.